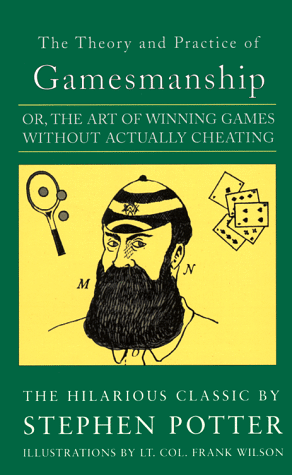 Gamesmanship
Published in 1947, Gamesmanship was the first of Stephen Potter's -manship books. With it, Potter brought the word "gamesmanship" into the language in its present day meaning - the art of winning games without actually cheating.
Gamesmanship exposes the true motives and techniques of apparently sporting games players. It contains hints for gaining psychological advantage over opponents, before, during and after a game, no matter who actually wins.
Gamesmanship reveals a number of specific "ploys" (i.e. gambits) for a variety of sports, including golf, snooker, squash, tennis, bridge, poker, chess, darts and cricket.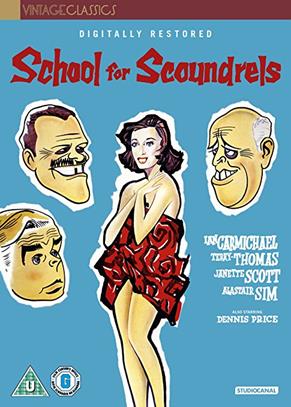 School for Scoundrels
An Ealing comedy style movie, School for Scoundrels, was released in 1960 based on the -manship books. It starred Terry Thomas as the cad who frustrates Ian Carmichael (the hero) before he resorts to being taught one-upmanship by Stephen Potter, played by Alastair Sim.
The movie is available on DVD and on blu-ray in a digitally remastered form with, amongst other things, a video interview from Stephen's grandson, Chris Potter, who explains the background to the -manship books and to the movie.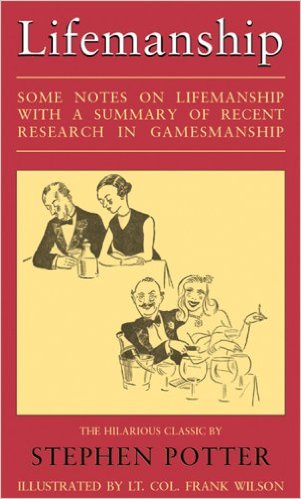 Lifemanship
Stephen Potter went on expand the concept of Gamesmanship into the wider social realm with his next book, Lifemanship, published in 1950.
Lifemanship dealt with how to get ahead in both business and social life (and even extended to successful wooing of women!).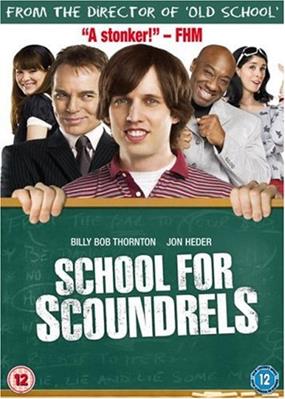 School for Scoundrels (2007 remake)
The School for Scoundrels movie was given the Hollywood treatment in 2007 with Billy Bob Thornton playing the teacher and Jon Heder the student in the school of life.
The 2007 version is available on DVD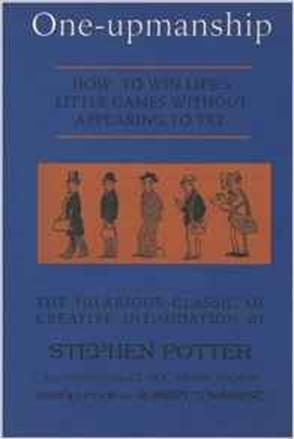 One-upmanship
One-upmanship, published in 1952, built on the themes introduced in Gamesmanship and Lifemanship.
It introduced the condition of being "one-up" and the word "one-upmanship" into the English language.
The tongue-in-cheek game of staying one-up on one's friends and colleagues, through scoring points at their cost, became widespread.
Oneupmanship is currently available in paperback
One-upmanship (TV series)
A short TV series, One-upmanship, was produced by the BBC in the late 1970s, starring Richard Briers and Peter Jones.
This isn't currently available but you can find out more about it on the BBC website.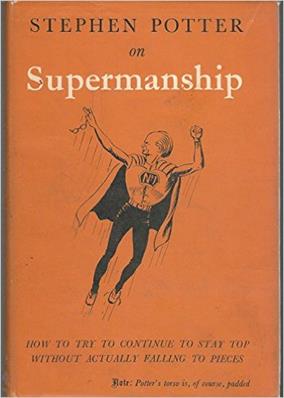 Later sequels
Stephen Potter wrote a number of subsequent volumes, exploring these themes further, including Supermanship (published in 1958) and Golfmanship.
Through Gamesmanship and its sequels, Stephen Potter introduced into the English language the facetious use of the -manship suffix. This spawned a number of other -manship words, such as brinkmanship (first coined by Adlai Stevenson at the height of the Cold War).